Here are some pictures showing the Briggs & Reilly BB-148 laptop case, which fits the huge Sony VGN-AW290
perfectly when the side spacers are removed (spacers not shown below, I removed them as soon as I got the case).
It has plenty of room for the power brick and other accessories, cell phone, glasses, papers, etc. and has a nice design
which a) lets you slip out the computer from the top without removing the case, as when it's in an airplane overhead, and
b) lets you use the computer while it's still in the case as shown in the 3rd picture (watch out for heat, this shouldn't be
done except briefly).
This case is discontinued, but they are still available from many sources including eBags.
http://www.briggs-riley.com/category/productDetail.aspx?id=BB148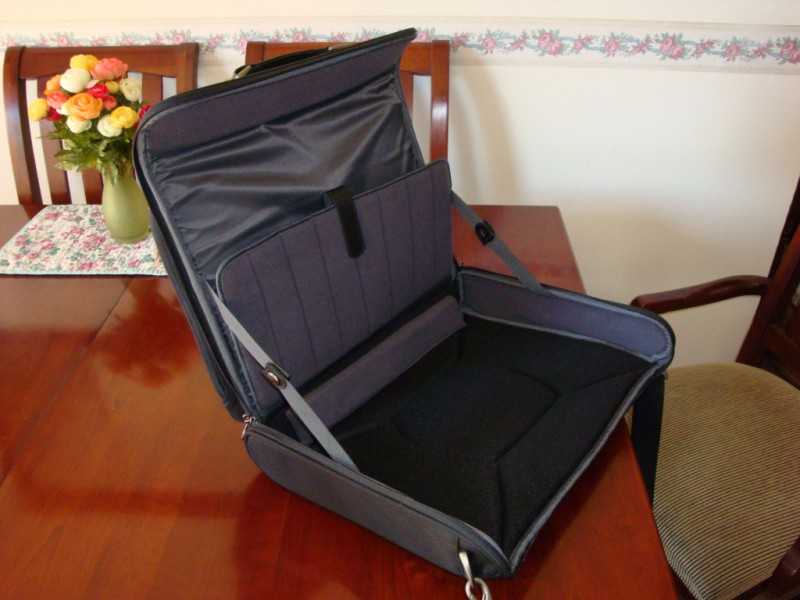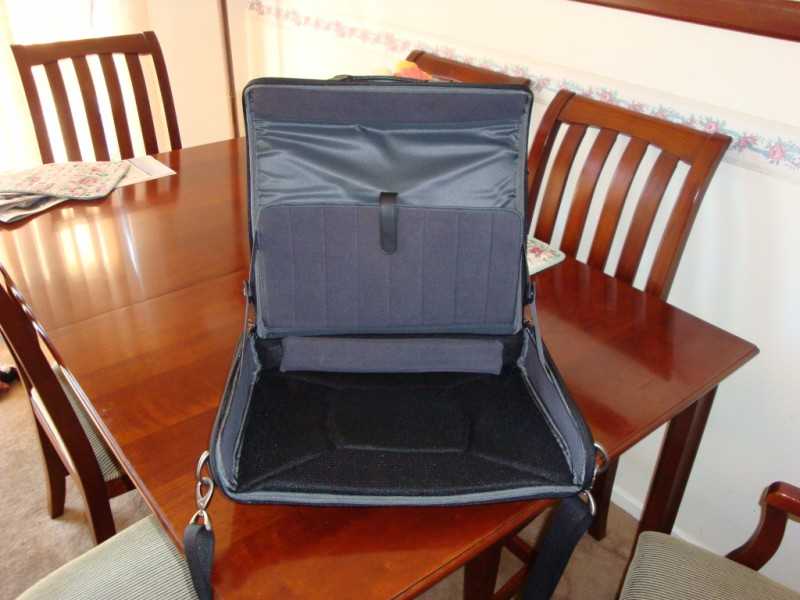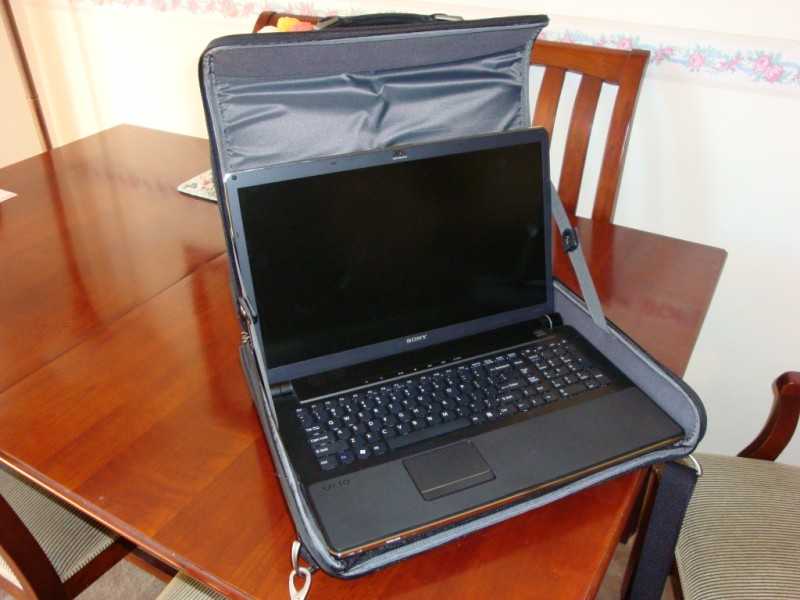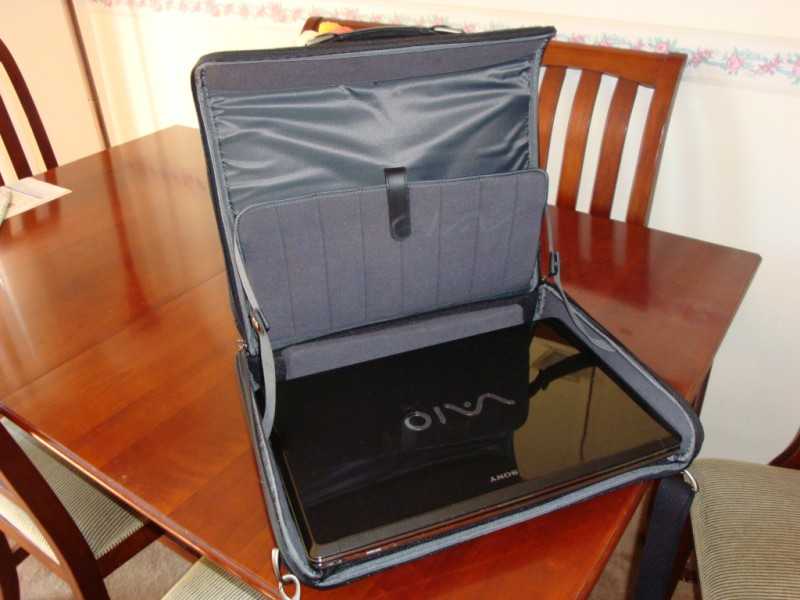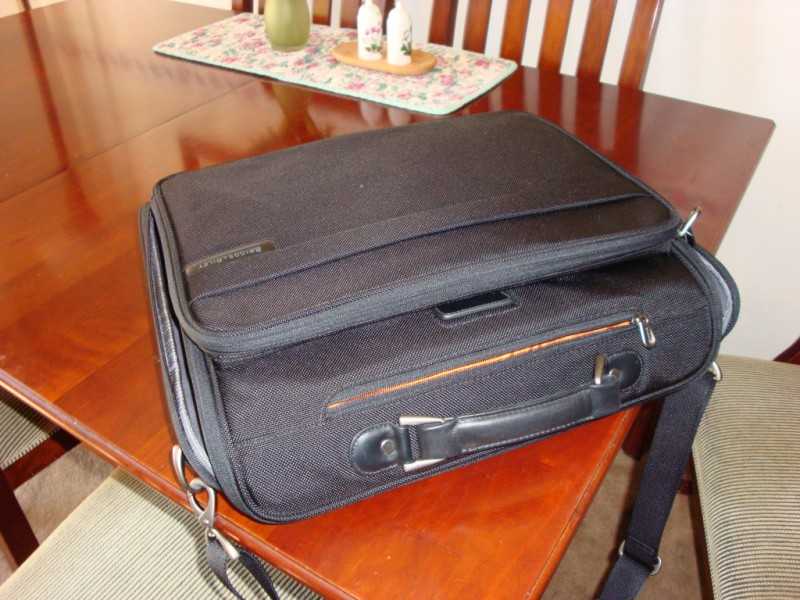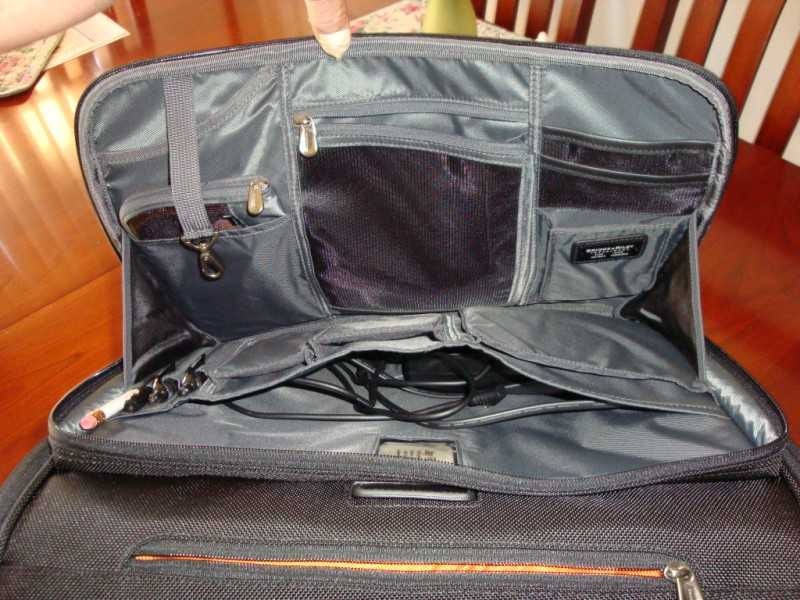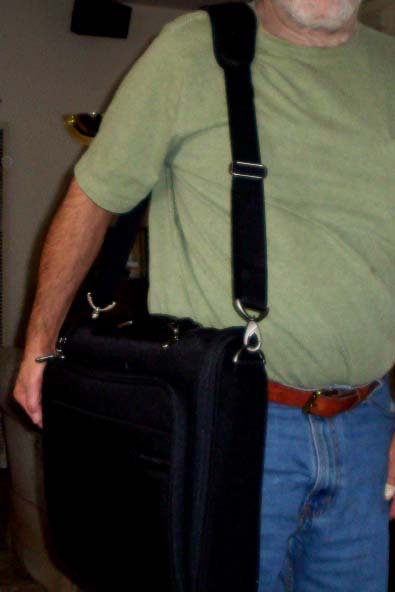 All photos Copyright © 2009 Jay R. Keller, all rights reserved